by Dawn Fraser Kawahara, Board President
Our Ka `Imi Institute's (KII's) annual forest Bird Blessing was definitely blessed by not only the famed mist of Koke`e on the cool, damp morning of Fri., Mar. 4th, 2022, but by some steady ua. Showers descended upon the gathered group as the mid-day presentation time approached.
Not to be stymied, those present scurried to move picnic tables aside and create a dancing "stage" within one side of the picnic pavilion fronting the Kanaloahuluhulu Meadow, while our indomitable musicians sheltered under the adjoining overhang, leaving the other half of the picnic shelter and the open spaces for observers, including picnickers and those representatives of the Kaua`i Forest Bird Recovery Project (KFBRP), including Dir. Dr. Lisa "Cali" Crampton, associates and interns, as well as other leaders representing environmental groups, including Kim Rogers, who was there representing the Kaua`i Invasive Species Committee and the Rapid Ohi`a Death education effort, more than crucial now on our island, too.
What stood out in every leader's introduction and brief speech following the program was the idea of unity, of the fact that all people and groups striving to help save the environment, whether flora or fauna and more, stand as one. Island-wide. State-wide. Indeed, nation- and world-wide.
KII's (and Vaka Taumako's) Mimi George took the responsibility of videoing the carefully planned program geared to birds and the forest, and I was the "roaming photographer," attempting to capture candid shots for the record – which I consider an honor. I write with my sincere mahalo for this allowance to enjoy the fruits of the labors of all who participated, practice sessions, and wonderful creativity that brought into being another very fine, capital E Event blessing of our endangered forest birds with the KFBRP and others working for our combined saving of our precious environment. Particularly impressive was the new medley of various bird verses, and Heu`i's original chant, presented so dramatically. And having so many of Kealamai's young adult hula dancers joining us as the "older guard."
Special thanks to Keahi for her continued attention to coordinating this spring blessing, which came into existence over 10 years ago. Also, to Mimi for taking the video, and to all who joined to give ho`opa`a and music support to round out the hula, oli and mele.
As if on cue, the sun shone brightly down on the scene as the performers gathered outdoors for a group shot to commemorate the day. An informal celebration of haumana Jen's recent birthday followed. Goodies seemed to appear magically after the hula performance ended and the tables were moved back into place.  Mahalo to youngest-dancer-of-the-day Skyler's grandparents for supporting with delicious "Koke`e" treats and music.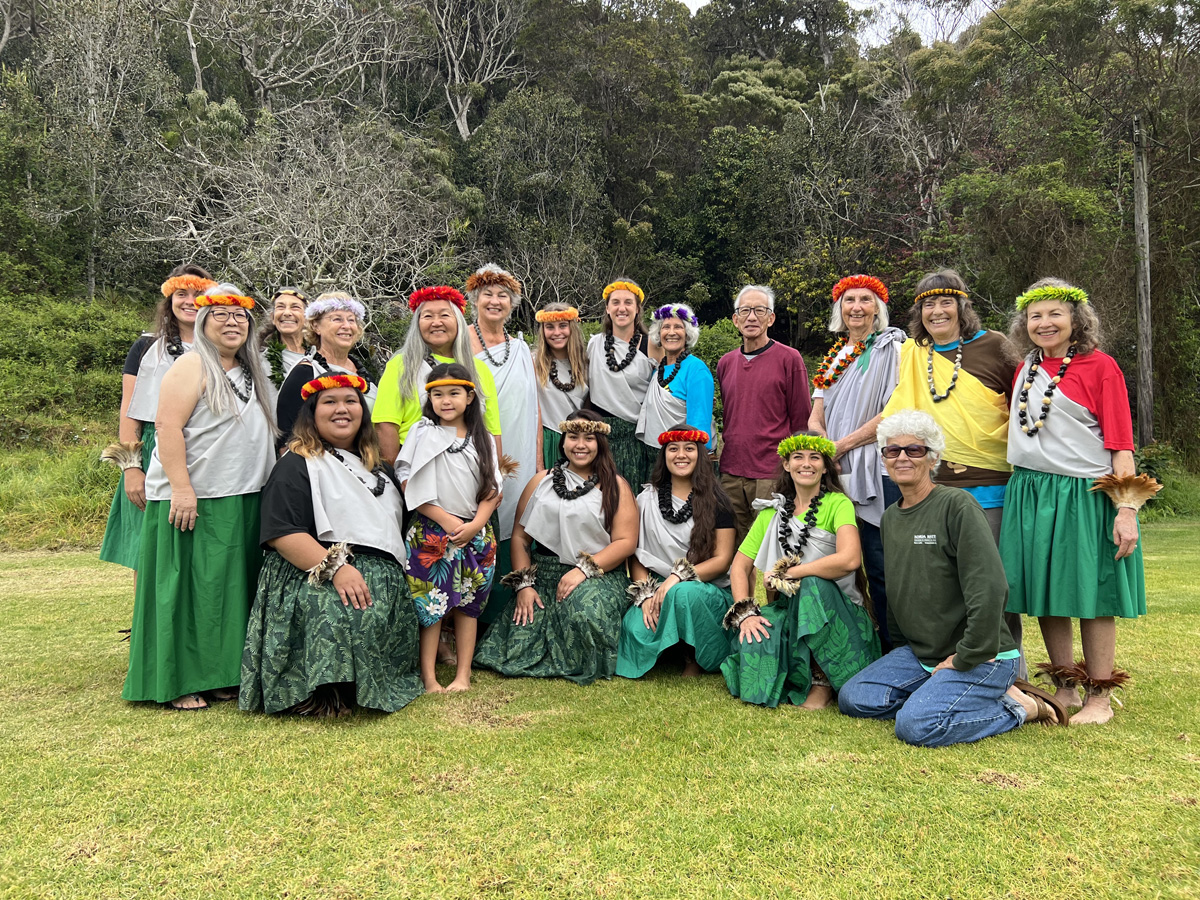 2022 – KII Forest Bird Blessing Participants (Photo by Mimi George)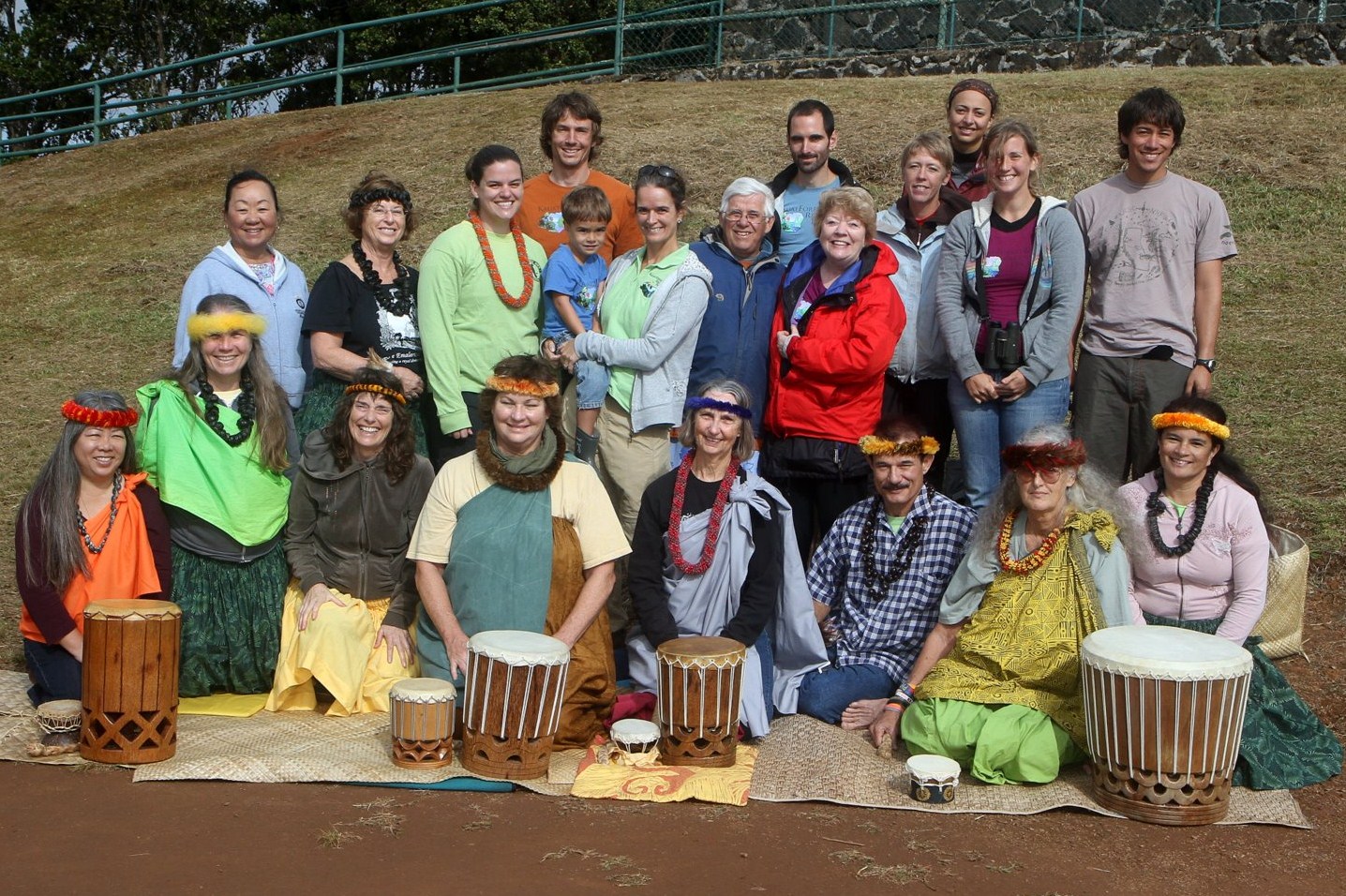 2012 – KII Forest Bird Blessing Participants (Photo courtesy M. Teruya)