Our Vision & Mission
 
Ka `Imi Na`auao O Hawai`i Nei Institute

…means to search for the truth of the Hawaiian culture. Through hula, we help restore the culture to its original dignity. We teach how to understand, enjoy, and appreciate the medicine, science, art, language, crafts, philosophy and religion of the Hawaiian people.
"E Mau Ke Ea, E Mau Ke Ola" Let the spirit live; may life and health flourish"
Support the Work, Become a Member
Purchase our
Educational Documentaries
Keahualaka, A Door to Hawaiian Spirituality
Keahualaka is an ancient place of significance tucked into the cliff near Makana Peak in the Ke`e heiau complex.  Buy your copy of the DVD for $20 plus shipping.  Learn More 
'Hawaiian style' lesson plans DVD including Teachers Study Guide
This innovative teaching tool promotes cultural learning through films and photo of traditional chant and hula combined with related lesson plans, geared to elementary through middle school classes.   $15 plus shipping.   Learn more…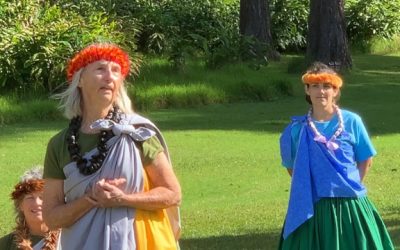 By  Keahi Manea Since early 2012, Ka `Imi Institute members have collaborated with Kaua`i Forest Bird Recovery Project to provide a blessing for the Project's spring research season. Dr. Cali Crampton, Project Director, requested the first blessing as they planned the...
In Hawai`i, winter solstice occurs in 2020 just after midnight on Dec. 21: 12:02 a.m. Since the longest daylight of the year occurred, measured during the summer solstice in June, daylight has been shortening–sunset by sunset–until winter solstice arrives now, giving the shortest period of daylight of the year.
19th Century Hawaiian Language Manuscript
Printed copies of the two hand written booklets which comprise the "19th Century Hawaiian Language Manuscript"    are available through the University of Hawai`i Library system.  For information about how to access copies on O`ahu, Maui College and UH Hilo, go to the University of Hawai`i at Manoa Library website.  Contact a Hawaiian collections librarian listed on the site for access to the title "19th Century Hawaiian Language Manuscript".