Our Vision & Mission
 
Ka `Imi Na`auao O Hawai`i Nei Institute

…means to search for the truth of the Hawaiian culture. Through hula, we help restore the culture to its original dignity. We teach how to understand, enjoy, and appreciate the medicine, science, art, language, crafts, philosophy and religion of the Hawaiian people.
"E Mau Ke Ea, E Mau Ke Ola" Let the spirit live; may life and health flourish"
Support the Work, Become a Member
Purchase our
Educational Documentaries
Keahualaka, A Door to Hawaiian Spirituality
Keahualaka is an ancient place of significance tucked into the cliff near Makana Peak in the Ke`e heiau complex.  Buy your copy of the DVD for $20 plus shipping.  Learn More 
'Hawaiian style' lesson plans DVD including Teachers Study Guide
This innovative teaching tool promotes cultural learning through films and photo of traditional chant and hula combined with related lesson plans, geared to elementary through middle school classes.   $15 plus shipping.   Learn more…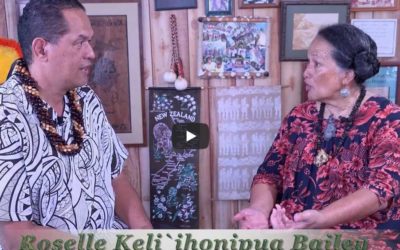 Aloha Legacy Films presents an interview with Roselle Bailey at her home on Maui. Wilmont Kamaunu Kahaialii conducts the interview and they relive their stories growing up in Hawaii and the ancient tradition of Hula. Television Production by Patrick Dougherty.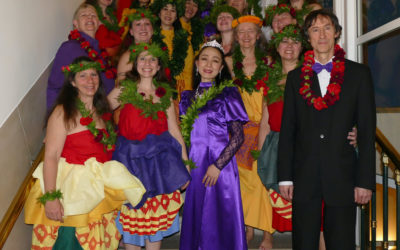 March 2019 Japanese Cultural Exchange in Vienna Dancers from our German and Swiss Halau performed during the evening event of a Japanese cultural music exchange in Vienna. 2019 was the year of the 150 anniversary of the Japan-Austrian friendship and this evening event...
19th Century Hawaiian Language Manuscript
Printed copies of the two hand written booklets which comprise the "19th Century Hawaiian Language Manuscript"    are available through the University of Hawai`i Library system.  For information about how to access copies on O`ahu, Maui College and UH Hilo, go to the University of Hawai`i at Manoa Library website.  Contact a Hawaiian collections librarian listed on the site for access to the title "19th Century Hawaiian Language Manuscript".